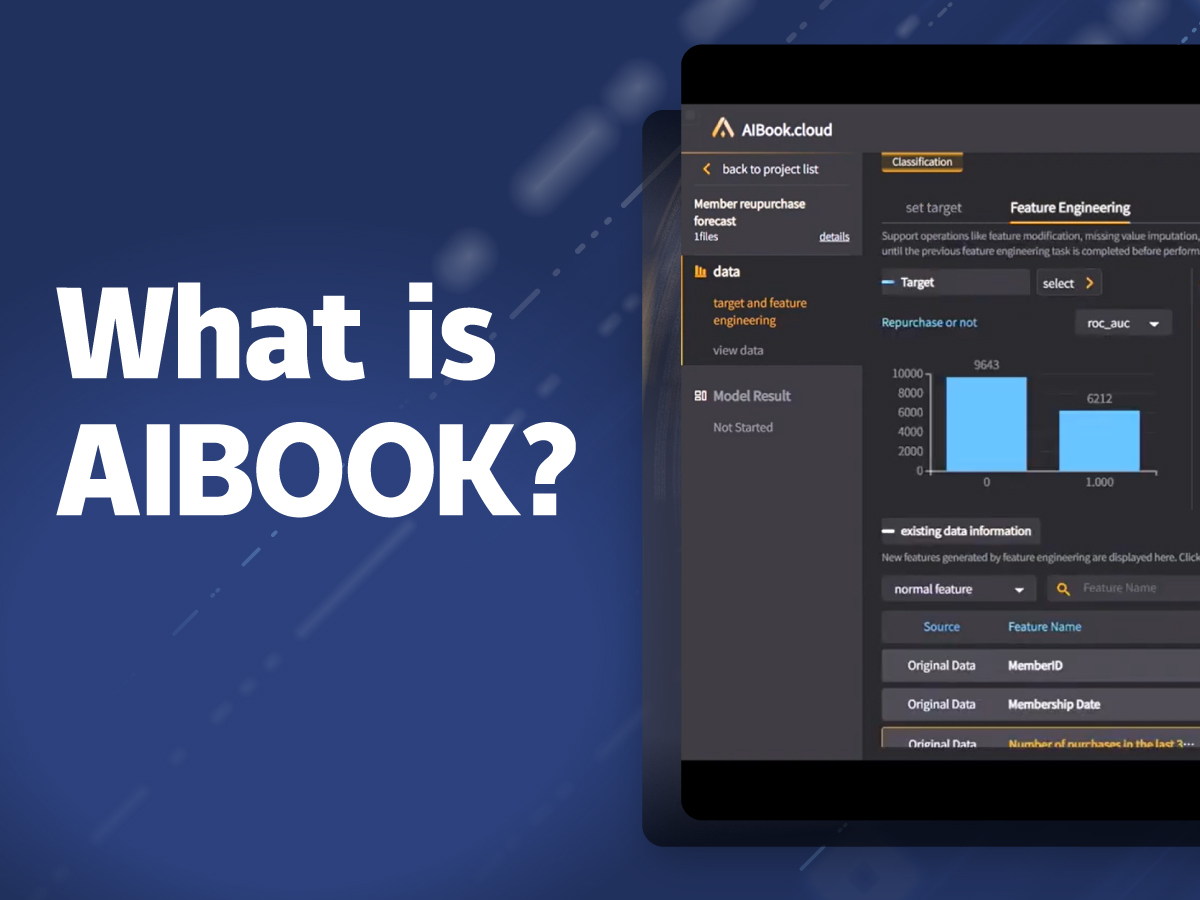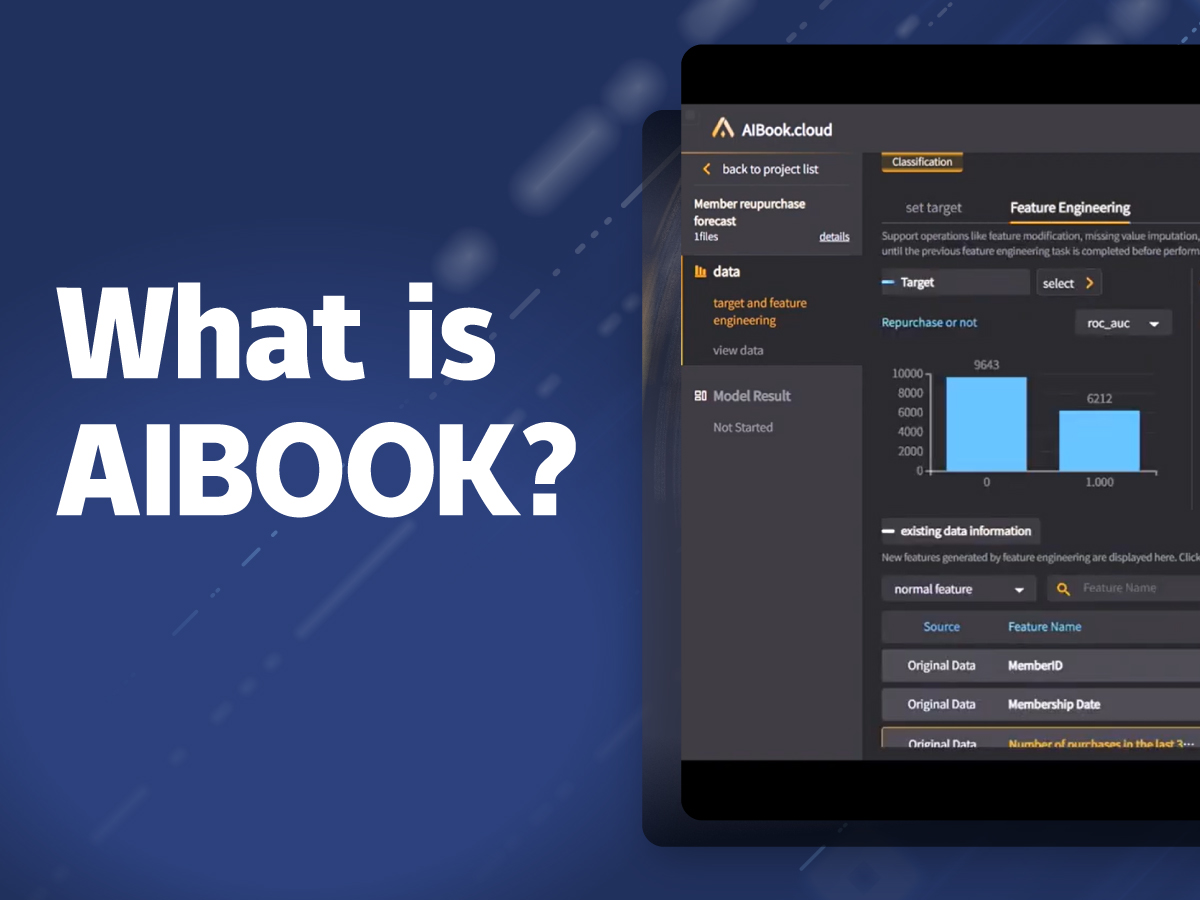 In the modern era of data analytics and machine learning, the ability to develop models and derive insights from data is a powerful asset. Yet, these tasks often require technical expertise that many businesses lack.
Historically, machine learning has been a tedious process that requires a lot of manual coding, limiting the ability of businesses to take full advantage of the technology. Without teams of difficult-to-find data scientists at their disposal, businesses are limited in the number of models they are able to develop and test – and often those models take so long to develop, they are outdated by the time they are complete.
Here enters AIBook, a pioneering platform designed to democratize the process of model development. It incorporates the knowledge and best practices of the world's best data scientists into a fully automated modeling platform and aims to make machine learning more accessible to all enterprises, regardless of their data science experience or coding knowledge.


Simplifying Project Management (Estimated Reduction in Project Setup Time: 60%)
AIBook's project management module streamlines the typically complex process of managing machine learning projects. This module is designed to handle various business use cases.
It allows for the creation, modification, and management of modelling projects with unmatched ease. Users can easily access the historical project list, project details, and logs, which simplifies tracking and management tasks.
This innovative module has resulted in an estimated 60% reduction in project setup time, contributing to efficiency and productivity.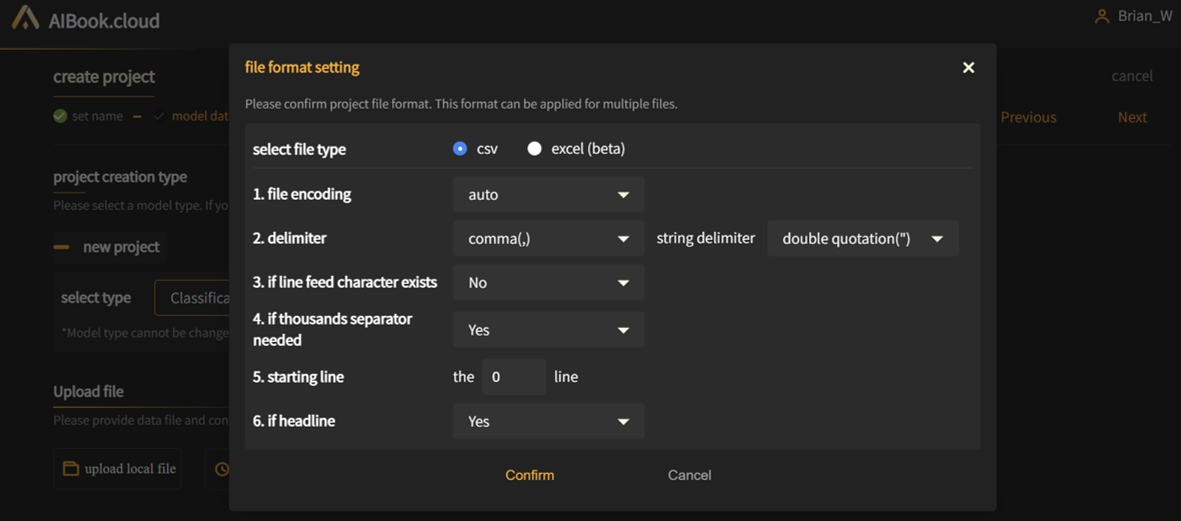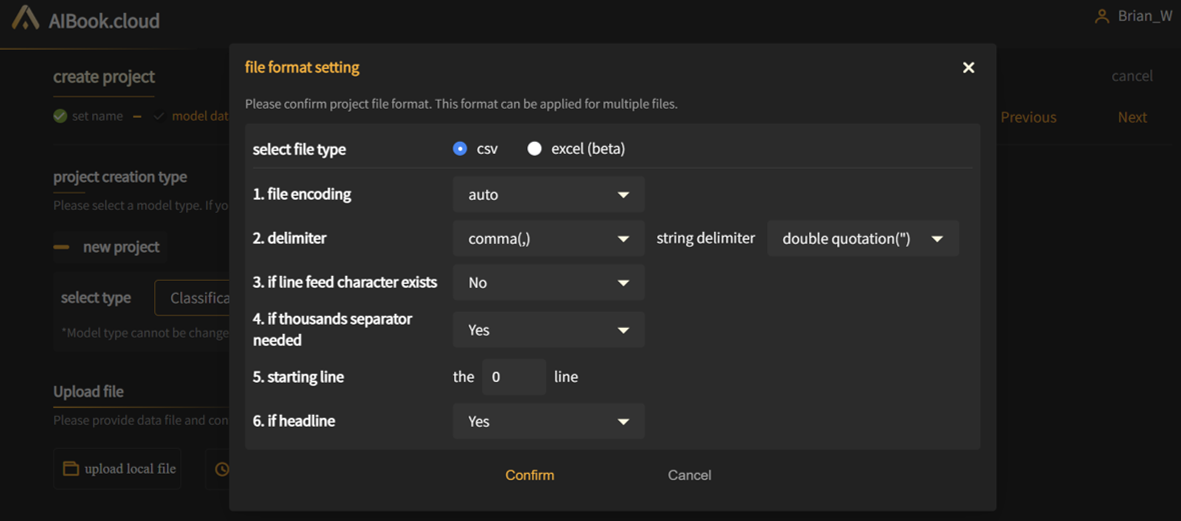 Data Processing Made Efficient (Processing Time Reduced by 5 Times)
AIBook's critical feature is its ability to process a variety of model types and data formats swiftly and efficiently. Users can upload their modelling data files in a table-structured format (e.g., CSV). They can also save historical file connection details for future use.
Furthermore, AIBook provides a unique preview analysis feature, which displays statistical details of each data feature. This makes understanding data much more straightforward. AIBook's efficient data processing has sped up the time spent on these tasks by approximately five times compared to traditional methods.
Empowering Businesses with Advanced Feature Engineering (Increased Predictive Power by 70%)
AIBook boasts a robust feature engineering module. This module includes feature modification, conversion, interaction, and data binning.
These tools enable you to transform your data and create interactive features. This significantly boosts the predictive power of your models. As a result, businesses can enhance their predictive power by an estimated 70%. This improvement leads to better data analysis capabilities and decision-making processes.


Automated Model Development (Time Saved on Model Development: 80%)
The core of AIBook is its automation of the model development process. This process encompasses algorithm selection, hyperparameter tuning, and model training.
The platform supports a broad range of models. These include classification, regression, clustering, scorecard, and collaborative filtering models. Moreover, it allows for parallel training of different models, making optimal use of computing resources.
This automated process has saved businesses up to 80% of the time usually spent on model development.

Comprehensive Model Evaluation (360-Degree View of Model Effectiveness)
AIBook doesn't just help you develop models; it also helps you evaluate their performance. It provides various model evaluation metrics based on the model type.
These metrics give you a comprehensive 360-degree view of your model's effectiveness. These insights can help you refine and optimize your machine-learning processes.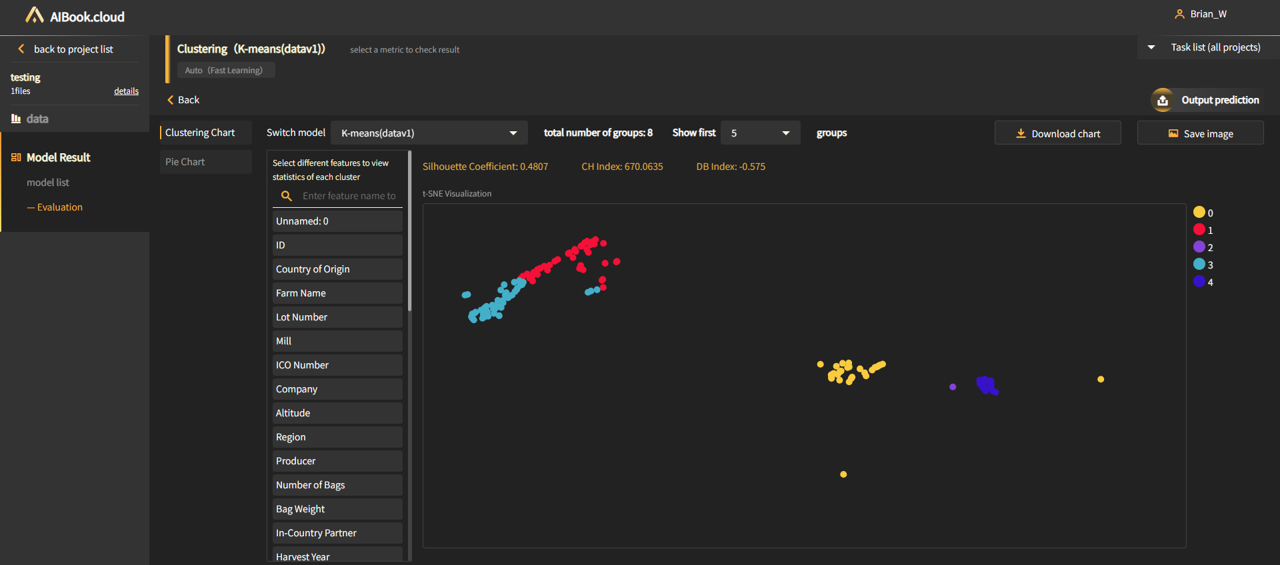 Seamless Predictions and User Management
AIBook's versatility extends to enabling you to download model predictions. It also allows for the uploading of new datasets for prediction.
This makes applying your models to new data and generating insights effortlessly. AIBook also supports admin users to add, delete, modify, and manage enterprise user groups. This feature makes controlling access and managing users within your organization easier.
AIBook is far more than just a machine learning platform. It is a comprehensive solution that simplifies and automates model development. By using AIBook, businesses can align Machine Learning with actual business outcomes, rank models by ROI and not just data science performance and technical accuracy and observe how changing a feature's value can affect a model's predictions.  AIBook provides a better communication and collaboration point between business stakeholders and data scientists to make business decisions while modelling and not just look for insights but business tradeoffs, what can be lost, and what can be gained by businesses across different industries – generating insights and making data-driven decisions.